Attackers are looking to the healthcare space as a rich repository of intellectual property (IP) now more than ever, as critical research of COVID-19 therapeutics are developed and Pfizer, Moderna and other biotech firms begin to mass produce vaccines. Several incidents show that nation-states are targeting these companies with a vengeance, as the quest to beat the pandemic continues.
Espionage attacks have recently zeroed in on the COVID-19 vaccine supply chain, The Zebrocy malware continues to be used by hackers in vaccine-related cyberattacks. And earlier this month, threat actors accessed Pfizer and BioNTech vaccine documentation submitted to EU regulators.
These recent attacks are nothing new. Hackers attempting to profit off pandemic suffering has been an ongoing theme since January 2020.
[Editor's Note: Threatpost has published an exclusive FREE eBook, sponsored by ZeroNorth. The eBook, "Healthcare Security Woes Balloon in a Covid-Era World",examines the pandemic's current and lasting impact on cybersecurity. Get the whole neatly-packaged story and DOWNLOAD the eBook now – on us!]
COVID-19 manufacturer Dr. Reddy's Laboratories suffered an attack in October which forced it to shut down plants across Brazil, India, the U.K and the U.S. The Indian-based company is contracted to manufacture Russia's "Sputnik V" COVID-19 vaccine.
In July, the U.S. Department of Homeland Security (DHS) warned that Russia-linked group APT29 (a.k.a. Cozy Bear or The Dukes) has been targeting British, Canadian and U.S. research companies26. The advanced persistent threat (APT) group looks to pilfer COVID-19 vaccine research from academic and pharmaceutical institutions, DHS warned.
Earlier in the pandemic, the World Health Organization was targeted by the DarkHotel APT group, which looked to infiltrate its networks to steal information.
Hackers Put Bullseye on Healthcare IP
Similarly, the U.S. Justice Department recently accused Chinese-sponsored cybercriminals of spying on COVID-19 researcher Moderna. "Even if you are good at science, this is a cheap insurance policy to maintain a seat at the table for the game of nations," said Sam Curry, Cybereason CSO."The headlines around stealing vaccine research, data and information being used to create vaccines to the world's pandemic should be a wakeup call to research firms and both the private and public sector. It is not a question of if hacking will be done, but rather how much has already taken place," Curry said.
He added that nation-state backed crime groups are well funded, patient and highly skilled at their craft – meaning there's likely more activity going on than meets the eye. After all, having a lead on "re-opening" their part of the world could come with a lasting balance-of-power impact.
"Some groups have likely infiltrated these companies and have not been caught, and are pilfering through specific vaccine information, patents and other valuable content," he said. "A vaccine for COVID is a strategically valuable (maybe crucial) asset. Whoever gets a vaccine first has an economic advantage and it is worth billions of dollars to a country and its economy. It is the ultimate IP with immediate value."
In terms of how APTs are infiltrating their targets, commercially available trojans like Emotet or Trickbot are designed for enterprises and complex environments, according to Rob Bathurst, CTO of cybersecurity firm Digitalware. These backdoors can gain persistence and provide a deployment platform for making further inroads into a victim's network.
"The rule of thumb for an attacker is to use just enough to get the job done– and that is usually commercial malware first, and custom packages only if needed for a specific target," he said.
Custom kits have indeed been spotted. DHS for instance warned that APT29 is using advanced, custom malware called "WellMess" and "WellMail" for data exfiltration.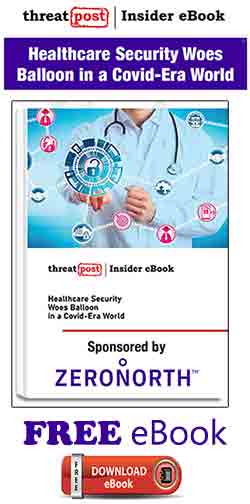 Ounce of Prevention Pound of Cure
As far as safeguarding the IP jewels, best practices start – as ever – with the basics. One of the most common ways for criminals to gain access to any computer network is through phishing – clicking on a dodgy email is all it takes for a threat actor to drop one of the aforementioned backdoors. It's a tactic that was seen this year being deployed in the WHO attacks; a phishing page mimicked the WHO's internal email system and looked to steal passwords from multiple agency staffers.
"To combat this type of attack, organizations need to continue to improve their security hygiene, implement around-the-clock threat hunting and increase their ability to detect malicious activity early," Curry said. "Security-awareness training is also needed and employees should not open attachments from unknown sources and never download content from dubious sources."
When it comes to preventing malware, "no security solution is perfect," Bathurst said. "The only way to have a chance to prevent IP theft is to prevent the initial compromise and minimize the damage from the point of impact."
To that end, organizations can use modern antivirus protections with a combination of behavioral analytics and pattern matching, binary analysis and pre-execution analysis. And, organizations should regularly review the configurations and capabilities of network-based defense technologies, beyond just firewall rules.
COVID Supply-Chain Attacks Ramp Up
It's also critical to consider the supply chain, Bathurst added. Earlier this month, IBM Security X-Force researchers identified a sophisticated phishing campaign targeting the credentials of organizations associated with the COVID-19 "cold-chain" – companies that ensure the safe preservation of vaccines by making sure they are stored and transported in temperature-controlled environments.
Supply-chain threats include those against researchers, government agencies, universities, pharma, hospitals treating cases, and companies involved in the manufacturing of ingredients. These attacks, separate from the massive SolarWinds supply-chain attacks, focus on exploiting the urgency around the pandemic to save lives.
In November, another attack was reported by global biotech firm Miltenyi Biotec that said it had been battling a malware attack. It's supplying SARS-CoV-2 antigens for researchers working on treatments for COVID-19.
"If the attacker is after vaccine-related data, that could come from third-party researchers with access to your data, your clinical trials database, your research team, their home computers, notes on tables, laboratory equipment memory or storage, and even the industrial control systems that control the drug-manufacturing plants," Bathurst explained. "Ultimately, it comes down to understanding your risks and impact points."
Attacks to Continue into 2021
Above all, it's clear that the stakes are too high for the espionage onslaught to dry up anytime soon – and in fact, the worst could be yet to come, researchers suggest.
"As flu season descends upon us and vaccine research continues, I would expect to see a sharp increase in actor activity beyond what has already been reported," Bathurst said. "It's in the interest of nation-state intelligence agencies to continue to leverage everything they can throughout their ecosystem to harvest information."
Last week, the advanced persistent threat group known as Lazarus Group and other sophisticated nation-state actors were reported by Kaspersky researchers actively trying to steal COVID-19 research to speed up their countries' vaccine-development efforts.
Download our exclusive FREE Threatpost Insider eBook Healthcare Security Woes Balloon in a Covid-Era World , sponsored by ZeroNorth, to learn more about what these security risks mean for hospitals at the day-to-day level and how healthcare security teams can implement best practices to protect providers and patients. Get the whole story and DOWNLOAD the eBook now – on us!