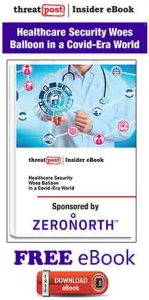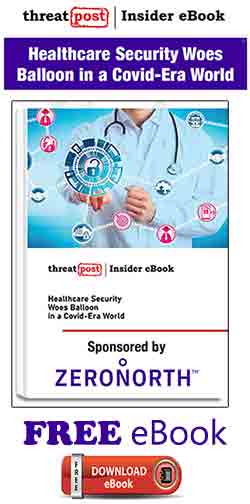 Healthcare organizations have gone virtual during the COVID-19 pandemic, just like the rest of us – with the use of telehealth services becoming the go-to format for med checks, routine consultations and therapist visits. But how safe are these services when it comes to patient data?
In an exclusive Threatpost poll of 159 participants (half of whom said they've had recent telemed appointments themselves), 72 percent saw an uptick in targeted cyberattacks on telehealth devices and networks over the past nine months. And more than half of those polled (58 percent) believe that virtual healthcare visits are risky, from a cybersecurity perspective.
Telehealth for many hospital IT departments represents new challenges. Many of them are already-overloaded and under-resourced in healthcare settings.
[Editor's Note: This article is part of an exclusive FREE eBook, sponsored by ZeroNorth. The eBook, "Healthcare Security Woes Balloon in a Covid-Era World", examines the pandemic's current and lasting impact on cybersecurity. Get the whole neatly-packaged story and DOWNLOAD the eBook now – on us!]
Our Threatpost poll found many are wrestling with the addition of technologies like Zoom (which has had its share of security issues and scrutiny) and secure delivery portals for HIPAA-protected data such as digital imaging and prescriptions. But also, telemed is a two-way street; patients at home are using home networks and personal devices to access their care – which can be much more susceptible to attackers than doctors' office infrastructure.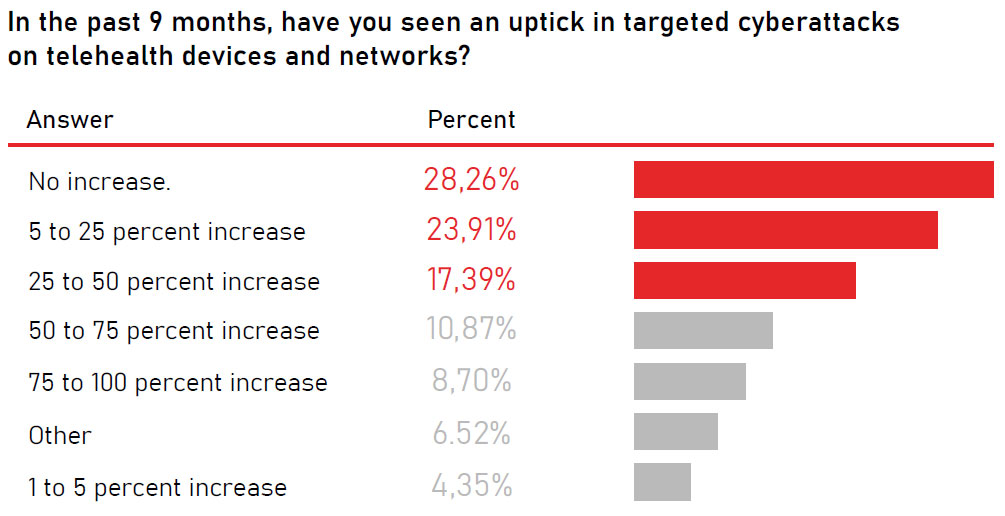 "Healthcare has had to make a lot of big, rapid moves around IT, including the forced transition to telehealth, and must rapidly respond to increased attention from malicious actors from nation-states right down to nuisance attackers," said Casey Ellis, CTO and founder of bug-bounty firm Bugcrowd.
Of those poll participants who experienced an increase in attacks, 28 percent saw between a one- and 25-percent increase in cyberattack volume – with 37 percent reporting a snowballing of more than 25 percent.
When it comes to the risks that cybersecurity professionals are concerned about, more than half (58 percent) of respondents said that the biggest security challenges stem from the risk of data breaches as more patient information moves to the cloud (business email compromise and phishing attacks, insecure APIs and ransomware were other challenges mentioned).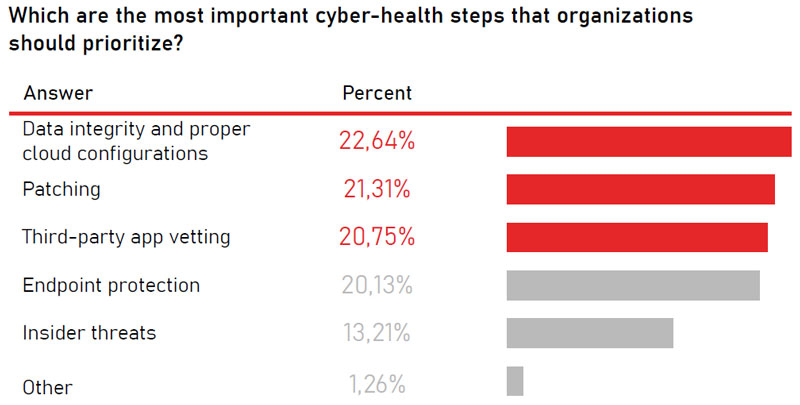 But virtual healthcare and telehealth services are also top of mind when it comes to risks, with half of the respondents indicating they have had a telemed appointment since the pandemic broke out.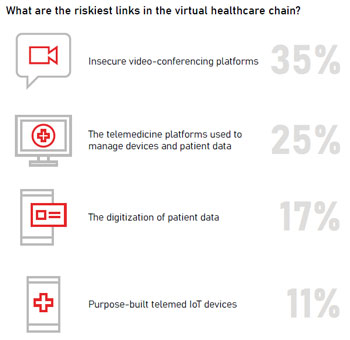 When asked what they view as the riskiest link in the virtual healthcare chain, 35 percent of Threatpost poll respondents pointed to insecure video-conferencing platforms. This was followed by the telemedicine platforms used to manage devices and patient data (25 percent); the digitization of patient data (17 percent) and purpose-built telemed IoT devices (11 percent).
Threatpost also asked about the biggest cybersecurity challenges when it comes to telehealth – and an overwhelming majority (58 percent) cited preventing data breaches as more patient information moves to the cloud. A quarter (24 percent) of respondents said that thwarting business email compromise and phishing attacks is the biggest challenge, while wrestling with insecure APIs and ransomware were also cited by some.
On the positive side of the equation, respondents cited their favorite best practices for security teams in healthcare organizations to take on.
Download our exclusive FREE Threatpost Insider eBook Healthcare Security Woes Balloon in a Covid-Era World , sponsored by ZeroNorth, to learn more about what these security risks mean for hospitals at the day-to-day level and how healthcare security teams can implement best practices to protect providers and patients. Get the whole story and DOWNLOAD the eBook now.