Politicians, security researchers and others involved in the fight against cybercrime often compare the situation to efforts to combat traditional organized crime. Some of the tricks and tactics are comparable, and so are the motives, but there's one major difference between the two groups: Cybercriminals have virtually no fear of being caught. The chances of a cybercriminal being caught, prosecuted and actually serving time in prison are incredibly small, especially in relation to the volume of cybercrime activity occurring today.

"The absence of cross-border agreements and lax enforcement even when there are anti-cybercrime laws in some parts of the world combine to make it near impossible to put a dent in online crime. Legal statutes around the world are slow to respond to the threat even when investigations pinpoint the source of cybercrime," said Ryan Naraine, senior security evangelist at Kaspersky Lab.
So when law enforcement agencies make an arrest, even if it doesn't seem like it's significant in the overall scheme of things, the arrest usually makes news. The last year has seen a number of fairly noteworthy arrests and disruptions of cybercrime operations around the world. Here's a look at some of the more significant and effective arrests in recent months.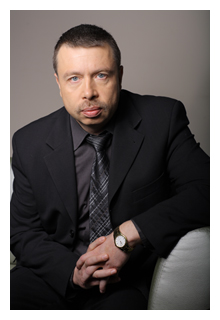 While the cybercrime situation is still quite bad, these operations show that the law enforcement agencies around the world are beginning to make some progress.
"Any state is going to be interested in building an effective mechanism for combating things like cybercrime. However, it can only be effective when the powers of a state are combined with those of private companies such as telecommunications operators, Internet service providers, antivirus vendors, electronic payment systems, etc., that have the capabilities and expertise to assist law enforcement agencies to investigate cybercrime. As a company possessing unique knowledge and experience in this sphere Kaspersky Lab supports the law enforcement agencies of various states when they conduct such investigations. An effective system of collaboration between states and private companies, however, should not just focus on investigating cybercrimes that have already been committed; the system should also be capable of coming up with and implementing measures that, first and foremost, prevent cybercrime," said Igor Chekunov, chief legal officer of Kaspersky Lab.