Businesses face a tsunami of new, connected devices. Not the traditional computer we may use at work. But devices that run our business, drive our manufacturing lines, or track and deliver healthcare to patients. These devices are essentially the new endpoint with operating systems, an application, and a network stack -connect to networks and even the internet. What they are missing is security. Up to 90% of devices in the enterprise will be unmanaged by 2021. This requires a whole new security playbook to mitigate risk and protect businesses.
Listen to cybersecurity expert Bruce Schneier, Armis CISO Curtis Simpson, and Threatpost Editor-in-Chief Tom Spring as they discuss the reality of facing businesses with the proliferation of these unmanaged and IoT devices, how attacks are growing, and security challenges facing businesses today.
Panelists include: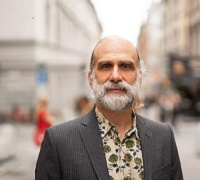 Bruce Schneier, dubbed a "security guru" by The Economist, is an internationally renowned security technologist and best-selling author of over a dozen books exploring the risks and implications of our new, hyper-connected era.
Curtis Simpson brings more than 15 years of diversified information technology experience, with direct information security and management experience in positions of increasing responsibility at Sysco, a Fortune 50 corporation.
Interested in exploring Threatpost's archive of on-demand webinars? Please visit our Webinar Archives.