LEIPZIG, GERMANY – Europe's largest hacker conference kicked off Thursday marking the 35th Chaos Communication Congress. The confab is a four-day, 24/7 celebration of everything hacker – from the latest threats to cyber-inspired art installations and discussions on how technology impacts ethics, society and politics.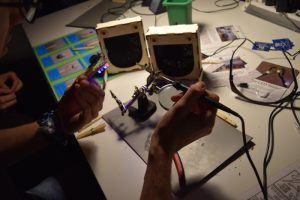 The conference, created by a Hamburg collective known as the Chaos Computer Club, fills the massive Congress Center in Leipzig. Under the impressive glass and steel dome are legions of hackers, makers and cyber-driven professionals sitting in on talks ranging on the traditional "hardware implants in supply chains" fare to out-there session titled "Transhuman Expression".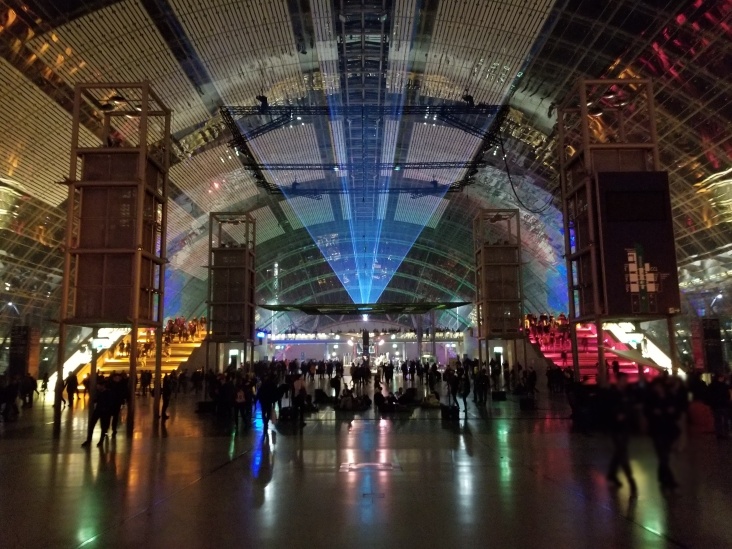 Unique to the conference is a massive exhibition hall full of 35th Chaos Communication Congress (35C3) Assemblies.  Assemblies are a diverse set of maker, hacker and social minded groups from Europe and beyond. Each Assembly is unique and typically consists of a defined area of tables, couches and exhibits in the hall and offer hardware, tools such as soldering irons and human inspiration for anyone to hack, tinker and create things. One Assembly provided circuit boards, soldering irons and programmable LED lights, and another a pile of ready-to-hack vintage video game hardware.
On the installation front, artist Elias Mache let loose a programmable hybrid robot-dog spider thing (complete with a gas mask) on display. Attendees were invited to custom code robot movements. Another installation featured a bike inner tube, the top half of a plastic bottle hooked up to a circuit board and an air compressor. The result (see video at bottom) gave off an odd-sounding groans.
Spectators wander the dim-light caverns of the hall of Assemblies – many drinking the extremely popular and highly-caffeinated Mate Floral Power soft drinks. In the distance the soft sound of pulsing tech-inspired music can be heard from a live DJ.
From a tree-themed platform overlooking an Assembly hall, the floor is dotted with geodesic domes and a few converted shipping containers. Perched in the tree, a conference attendee, a Linux consultant, explains that the conference encourages a type of collaborative anarchy where ideas mesh with others and create something new.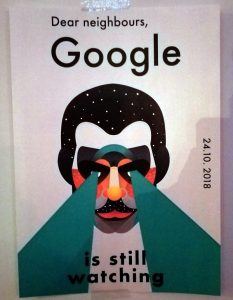 Noticeably absent are the big tech names sponsoring booths that you might expect to find at a conference this size. Instead, an Assembly called "Binary Kitchen" is running a coding contest to inspire attendees to help create an open-source telemedicine platform. The group's goal is to help give affordable healthcare access to impoverished communities around the world — without having to pay the $40,000 or so that a telemedicine installation would usually cost.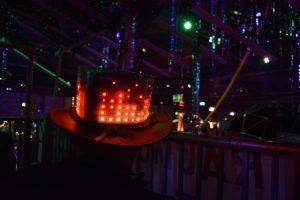 On the conference side of 35C3 are an impressive lineup of speakers from security researchers from groups such as Check Point, privacy advocates including representatives from Privacy International and computer science PhD candidates.
Noticeably present at this show is a kid-friendly atmosphere. It's clear the conference is trying to make 35C3 appeal to the next-generation of hackers. There are a number of maker tables and kid-friendly zones designed to allow children to play and be hacker-inspired.
Stick with Threatpost in the days ahead to follow our 35C3 coverage.