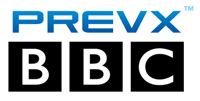 After taking some heat for its decision to buy a botnet and use it to send spam and launch a denial-of-service attack against a site owned by Prevx, the BBC has released an editor's note to explain and defend the broadcast experiment.
Here's the gist of the Beeb's defense, via BBC Click executive editor Mark Perrow:
So we felt that there was the strongest public interest in not just describing what malware can do, but actually showing it in action. A real demonstration of the power of today's botnets – to infect, disrupt and damage our digital lives – is the most powerful way to alert our audiences to the dangers that they face. It's a wake-up call to switch on that firewall and improve our security on the internet.
We think that what we did was a first for broadcast journalism. We were amazed by the ease of use of the botnet, and the power of its disruptive capacity.
No-one watching our programme could learn how to build a botnet or where to go to to buy one. But what is very clear is the level of threat – especially to home users who don't have the benefit of corporate-level security. (Our guide to PC protection is here.) As the hackers continue their silent running, we thought it was our job to expose the mechanics of their hidden economy.
ALSO SEE: BBC botnet buy: What were they thinking?