Organizational IT security teams have the enormous job of protecting their assets while monitoring and eliminating exposed attack surfaces. Achieving real-time visibility and doing so quickly and efficiently is integral to this, unfortunately though, it eats into resources, frequently requiring manual management and integrations.
Cynet believes it can achieve this in a better way. Currently it is making available to end-users and service providers free 14-day access to its full system visibility capabilities. This includes a full picture of host configurations, installed software, user account activities, password hygiene, network traffic and more.
Explained Cynet co-founder and president Eyal Gruner, "We created the Cynet 360 platform with the goal of providing organizations with a single tool that would give them a full view of their entire environment and all its traffic, with clear operational and security implications. It is all available with a single click."
A lack of visibility is especially felt within organizations which acknowledge the importance of certain security tasks such as patching applications, applying change management procedures and tracking software. These organizations frequently find themselves faced with a lack of full-picture data, forcing them to rely on partial information even as they carry out mission critical tasks.
It is also an issue among service providers managing many customers, as this situation takes the organizational pain point describes above and magnifies it on a larger, multiple organization scale. The Cynet platform can assist providers such as MSSPs by increasing efficiency of security monitoring workflows, so that customer needs can be met with less effort.
Some tasks Cynet enables the performance and automation of are:
Verifying whether security patches are missing from systems and apps.
Counting hosts, identifying operating system versions and software in use.
Creation of individualized asset inventory reports.
Detecting risky user accounts and network connections.

(Cynet Vulnerability Assessment)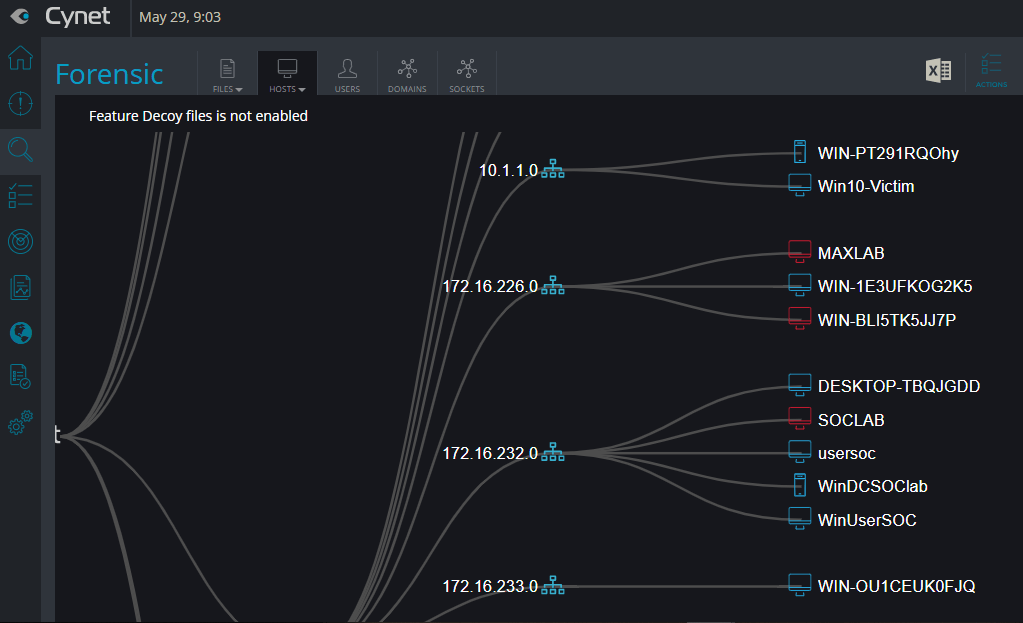 (Cynet Network Topology View)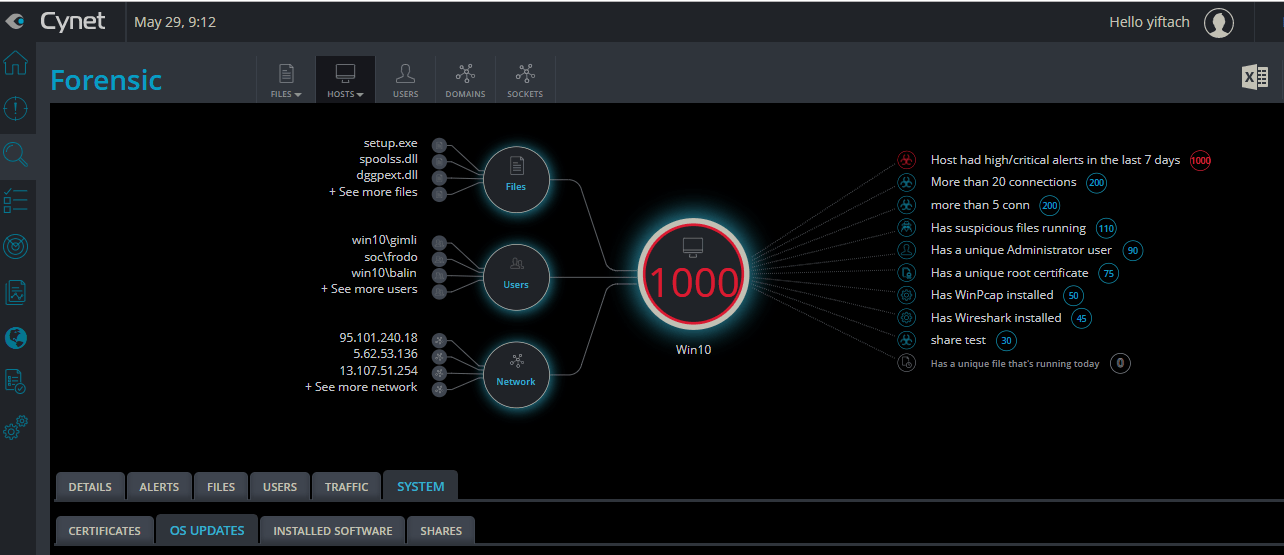 (Cynet Activity Context View)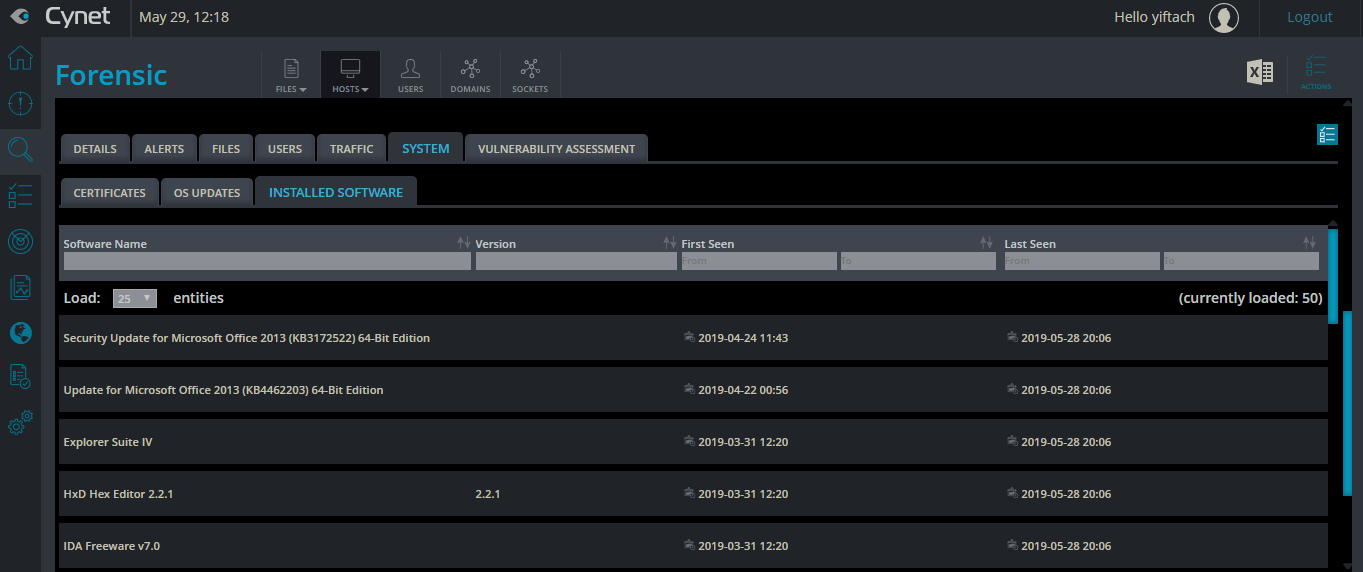 (Cynet Installed Software Display)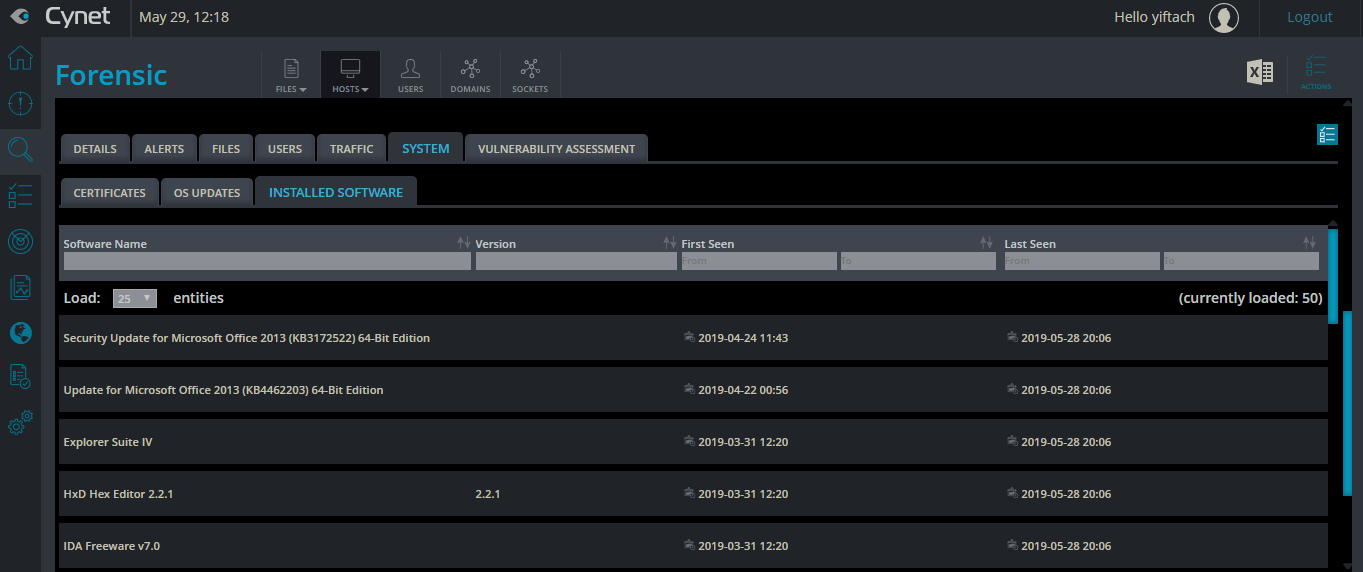 (Cynet Installed Software Display)
The Cynet 360 platform Free Visibility Offering is focused on IT and security professionals who know a lack of visibility is a main challenge in their daily responsibilities as end-users and service providers.  This limited time offer gives them the opportunity to utilize the 360 platform's unique capabilities to increase visibility within the organization.
Said Gruner, "Ignorance might be bliss, but if you are a security IT professional, not knowing what is within your system because you lack the visibility is not an excuse most boards will accept for not getting the job done. We are here to give these professionals the tools, to make the visibility a reality, to reduce their risk and help them get the job done."