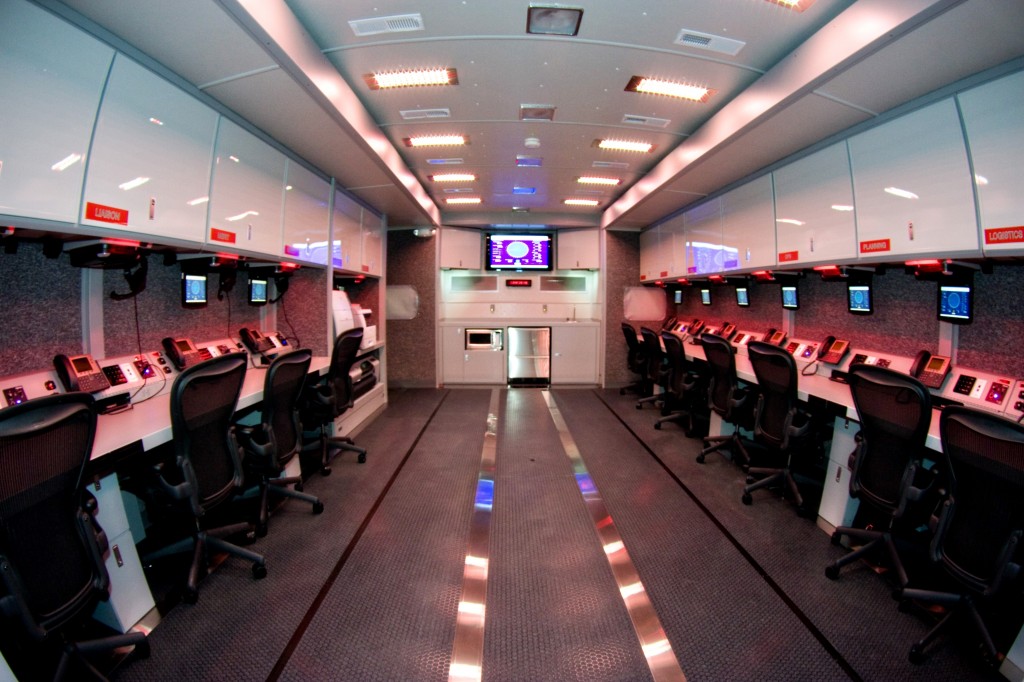 Gamma ray scanners? Night vision cameras? bomb-proof manhole covers? G-Men? It must be Super Bowl time again, and Marion County, Indiana says that they've gone where no other municipality has gone before: a permanent, $18 million regional operation center (yes – ROC) that will manage security at the Big Game.
Organizers are calling Super Bowl XLVI "the most technologically secure Super Bowl in the history of the Super Bowl," with Lucas Oil Stadium enmeshed in a net of security that includes countless surveillance cameras and i-phone equipped security staff who can wire video of nefarious activity to the ROC, according to this report from Indianapolis station WISH.
The Web site Public Intelligence blog has put together a quick run-down of the security practices being used for the game this weekend. While much of the list is to be expected, there are some surprises. Among them are a $1 million mobile Verizon command center and mobile gamma-ray vehicle scanners from defense contractor SAIC that organizers claim can scan through inches of steel to view the contents of any vehicles approaching the stadium.
For the full lowdown, head to Public Intelligence's blog on the big game.