As information filtered out about the arrests of senior members of the group Anonymous and LulzSec on Tuesday, a portrait emerged of a group of mostly teenaged and 20 something hackers who blended greed and ideology in a string of high profile hacks stretching back more than a year.
In a statement, the FBI acknowledged the arrests five senior members of the hacking group LulzSec, which spun off from the group Anonymous "Kayla" (aka Ryan Ackroyd) and "Topiary," (aka Jake Davis), both of London, UK. Also charged were "pwnsauce," (aka Darren Martyn) and "palladium," aka Donncha O'Cearbhaill, both of Ireland, and "Anarchaos," aka Jeremy Hammond of Chicago. Authorities also announced the guilty plea of a sixth member, Hector Xavier Monsegur, also known as "Sabu," to a 12-count indictment charging him with computer hacking and other crimes.
Federal authorities also released on Tuesday a twenty-six page federal indictment cataloging Monsegnur's involvement in the string of high profile hacks, including attacks on payments firms Visa, Mastercard and Paypal, electronics firm Sony, security software outfit HBGary and government Web sites in the U.S., Yemen, Tunisia and other countries.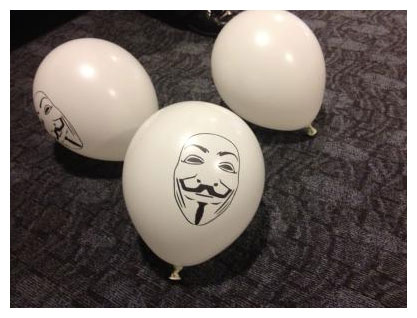 Though many of the group's actions appear to have been motivated by ideology – including spirited defenses of causes like Wikileaks and State Department memos leaker Bradley Manning, it also appears that its members weren't averse to profiting from their hacks, either. Monsegur, a 28 year old father of two, is said to have engaged in fraud: hacking into an auto parts shop and shipping himself four motors valued at $3,450. Hammond is alleged to have used credit cards stolen from Stratfor to make unauthorized charges totalling $700,000, the FBI said in its statement.
The news of the arrests and Monsegur's guilty plea appeared to be the final act in a cat and mouse game between law enforcement and the loosely affiliated hacking collectives stretching back more than a year. Cracks in Anonymous's veil of anonymity first appeared in March, 2011, when a group calling itself Backtrace Security published a document that claimed to identify key members. Among other things, the document correctly identified Monsegur as Sabu.
The following months have seen the arrests of high-level members including Ryan Cleary and Jake Davis, a Shetland, UK man who is alleged to be the Anon member known as "Topiary," as well as Cody Kretsinger, the Phoenix Arizona mand known as "recursion." There have also been arrests linked to the group in counrties such as Spain and Turkey.