WATCH ON-DEMAND: Our business secrets now live in the cloud. We are awash with sensitive data at rest, in transit and in containers. The reality makes the management of API keys, database passwords and certificates a high-wire act.
In this on-demand Threatpost Town Hall, attendees will come away with concrete steps to track down sensitive data on your cloud platform and protect it. Sponsored by Keeper Security, this event is designed for CSOs, IT security team members and cloud security architects and engineers.
Join Zane Bond, director of product management at Keeper Security, as he outlines what "secrets sprawl" is and how to prevent it. Threatpost's Becky Bracken, journalist and host, will moderate the session and take questions from the live audience.
Topics Covered:
Dangers of Secrets Sprawl and hardcoded and/or embedded credentials.
Why ad hoc approaches to secret management don't work in cloud environments.
Securing CI/CD pipelines in DevOps environments and securing containers.
Managing elastic and auto-scale environments. Locking down in-house and off-the-shelf applications.
Watch today to get the lowdown on this emerging technology from our security-threat experts, and learn how to supercharge your threat intelligence efforts in ways that were never before possible!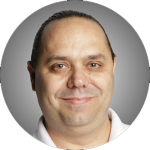 Zane Bond – Director of Product Management at Keeper Security
Bond is responsible for driving product strategy and building the product roadmap for Keeper's portfolio. He has managed various cybersecurity solutions for over 12 years, across many disciplines including, endpoint security, network detection, machine learning and AI, incident response, privileged access management and now credential and secrets management.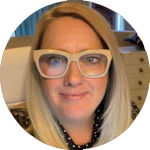 Becky Bracken – Journalist and Webinar Producer at Threatpost
Becky Bracken is a Threatpost journalist who produces and hosts Threatpost's webinar series.
(Interested in learning more about how your company can get involved with Threatpost webinars? Contact advertise@threatpost.com to learn more about Sponsored and Underwriting opportunities.)