Join us for this on-demand Threatpost Webinar with Intel Security. In this on-demand Threatpost Town Hall, Security Innovation: Secure Systems Start with Foundational Hardware, about innovation and staying ahead of a dynamic threat landscape.
DOWNLOAD NOW to join Threatpost Publisher Jeff Esposito and Intel Security's Tom Garrison as they explore the latest research from Intel's partnership with Ponemon Institute and discover the finer details of their findings during an open conversation on what CISOs and other business stakeholders can do to make sure they keep ahead of an ever-evolving threat landscape.
DOWNLOAD THE THREATPOST ON-DEMAND EVENT – Sponsored by Intel Security
What we'll be talking about:
Innovating hardware security
Partnering with innovative companies
Budgeting for cybersecurity
Reducing the attack surface for businesses
Addressing challenges to organizational transparency
Establishing effective infrastructure visibility
Event attendees are encouraged to preview the report and ask questions during the live discussion.
WATCH NOW and you will receive a link to view and share the program at your convenience.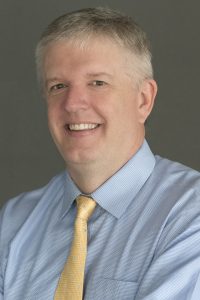 FEATURED GUEST
Tom Garrison – Vice President and General Manager of Security Strategy and Initiatives within the Client Computing Group, Intel Corporation
Tom leads efforts to help customers and manufacturers deploy tooling and processes for greater security assurance, supply chain transparency, and cybersecurity innovation. He also launches industry-wide initiatives and research with ecosystem partners and academia to accelerate cybersecurity product assurance.
HOST

Jeff Esposito – Threatpost Publisher
Jeff is a cybersecurity veteran who powers Threatpost content and hosts Threatpost's streaming events.
Curious about featuring your business in a Threatpost Event?
Contact advertise@threatpost.com to learn more about Sponsorship and Underwriting opportunities.