WATCH ON-DEMAND: There's a sea of unstructured data on the internet relating to the latest security threats:  Threat intelligence reports, tweets, vendor advisories, news sources and many, many other sources. Imagine if you could parse this constant deluge of new information in real time, to discover and add new context to specific cybersecurity threats that impact your business?
That's possible with natural language processing, or NLP.
Unlike rules-based systems, which work well for specific tasks on structured data within your perimeter, NLP can process and analyze large amounts of data at once — which is a feature that's already proved its mettle in a variety of settings from translation to chatbots. NLP can also can be of enormous value for cybersecurity applications, and recent advancements have made it accessible to use for those who aren't professional data analysts.
In this on-demand Threatpost Town Hall, sponsored by Rapid 7, attendees will learn key concepts of NLP and how to use it to effectively navigate the data ocean and add context to cybersecurity threats.
Join security researchers Erick Galinkin of Rapid7, Izzy Lazerson of IntSights, a Rapid7 company, and Threatpost journalist and webinar host Becky Bracken, as they discuss:
How NLP works — without (too much) math!

What makes NLP in cybersecurity unique

Modern, real-world cybersecurity use cases

The changes to the ecosystem that make NLP usable to non-experts

How Rapid7 is using NLP for threat intelligence and threat detection

Opportunities for improvement as the technology advances
Watch today to get the lowdown on this emerging technology from our security-threat experts, and learn how to supercharge your threat intelligence efforts in ways that were never before possible!
Threatpost Panelists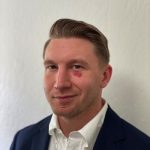 Erick Galinkin –  Artificial Intelligence Researcher with Rapid7
Erick Galinkin is a hacker and computer scientist, currently working as principal artificial intelligence (AI) researcher in Rapid7's Office of the CTO. He has over a decade of information security experience ranging from threat intelligence and reverse engineering to cloud security and architecture. In his current role at Rapid7, Erick seeks to uncover security flaws in AI systems and uses AI to uncover security flaws in computer systems. He has spoken at numerous industry conferences and pursues contributions in academic journals and conferences. Outside of his work at Rapid7, you can often find Erick raving about the theory of deep learning, decision theory and information geometry.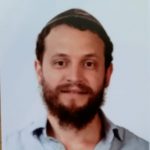 Izzy Lazerson – Lead Data Scientist at Rapid7
Izzy Lazerson started tinkering on his Commodore 64 back in the early 90s and hasn't stopped since. His professional experience spans 15+ years; mainly focused on building data intensive applications and data modeling. His passion is to deep dive and grapple with a company's data, bring order to it and extract insights that will truly impact the business. Above all, he has a special love for natural language processing (NLP)! Currently, Izzy is Lead Data Scientist at Rapid7, where he and his team work to transform the Cyber Threat Intelligence field using artificial intelligence.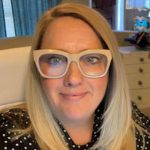 Becky Bracken – Threatpost Journalist and Webinar Producer
Becky Bracken is a Threatpost journalist who produces and hosts Threatpost's webinar series.
(Interested in learning more about how your company can get involved with Threatpost webinars? Contact advertise@threatpost.com to learn more about Sponsored and Underwriting opportunities.)